Chase Tower (The Metropolitan)
Did you work at Chase Tower (The Metropolitan)? Diagnosed with Mesothelioma or Lung Cancer?
You may be entitled to receive compensation. Mesothelioma and lung cancer victims & their families have been awarded over $1 million+ from easy access to funds. Call us today to apply.
Over the past 20 years, we've helped 1,000s of families claim the compensation they deserve with no upfront costs to them.
The Metropolitan — formerly called Chase Tower and originally constructed as the Lincoln First Tower — is a 27-story high-rise in Rochester, New York. The 398-foot tower is one of Rochester's tallest buildings and has a distinctive "late modern" architectural style that was popular in the 1960s and 1970s.
Chase Tower was built at a time when asbestos was heavily used in the construction industry. Skyscrapers built before the 1980s have large amounts of asbestos fireproofing and other asbestos-containing materials. Workers who constructed, repaired and renovated Chase Tower in Rochester are at risk of developing mesothelioma, lung cancer, and asbestosis — even decades after they were exposed to asbestos.
The top-rated New York mesothelioma lawyers at Belluck & Fox are nationally recognized for securing maximum compensation for our clients. We have an office in Rochester, N.Y., and have spent decades documenting asbestos exposure at job sites across the city and throughout the state. If you worked at Chase Tower and have been diagnosed with asbestos disease, our award-winning attorneys can help you and your family hold asbestos companies accountable. Learn more during a free case review.
Asbestos Exposure at Chase Tower
Chase Tower was completed in 1973 — the same year that the Environmental Protection Agency (EPA) banned most spray-applied fireproofingasbestos products. Before its ban, spray-on asbestos fireproofing was applied to structural steel components of high-rise buildings to protect them from fire.
Spray-on Fireproofing
The structure of Chase Tower is a "tube-in-tube" design featuring a concrete center core with 24 load-bearing tapering steel columns. These steel columns and other structural steel columns, beams, metal decking and joists in Chase Tower were coated with fireproofing material made from asbestos, mineral wool, gypsum and Portland cement binder.
The raw material was delivered as a dry powder in bags and mixed with water on the job site. As the dry powder was dumped into the spray machine, a large amount of asbestos dust was created. Dust was also created when the fireproofing material was applied. Tradespeople in the vicinity of spray-on fireproofing work — including plasterers, laborers, pipefitters, painters and electricians — inhaled and ingested airborne asbestos fibers.
According to an article in The New York Times, "the vast majority of buildings constructed in major cities between 1920 and 1970 contain asbestos." The World Trade Center, which was built during the same period as Chase Tower, contained about 400 tons of asbestos that was released in a toxic cloud when the towers collapsed on September 11. The majority of asbestos in WTC was spray-on fireproofing material.
Other Asbestos Materials Used at Chase Tower
In addition to spray-on fireproofing, asbestos could be found in the following areas at Chase Tower:
Boilers
Steam and water pipes
Pump insulation and packing material
Cement
Tanks
Gaskets
Plaster, patching compounds and drywall "mud"
Ceiling and floor tiles
Roofing materials
Adhesives and mastic
Were you diagnosed with an asbestos disease after working at Chase Tower? Belluck & Fox can help.
History of Chase Tower
Construction of the Lincoln First Tower — headquarters of the Lincoln First Bank — was completed in 1973. The
tower was designed by Seattle architect John Graham, who also designed Seattle's Space Needle. Lincoln First, along with the Seneca Building and the Clinton Square Building, was part of  the Clinton Square project that city planners hoped would become a downtown focal point in a modernizing Rochester. To make way for the new structures, a number of historic buildings in the old 4th Ward Theater District were demolished.
Lincoln First Tower was renamed Chase Tower in 1996 when Lincoln First and Chase Manhattan Bank merged. In 2015, Gallina Development Corp. purchased the building, renamed it The Metropolitan, and announced plans for a $30 million mixed-use redevelopment. When finished, The Metropolitan will retain office space on the lower levels while adding restaurant, retail and residential space.
Asbestos Exposure in Rochester
A recent analysis of New York asbestos deaths by county revealed that Monroe County had the fifth-highest number of deaths from asbestos disease of any county in New York. Over a 14-year period, Monroe County experienced an estimated 657 asbestos-related deaths, or 43 deaths per year. Monroe County's asbestos-related death rate of 5.9 per 100,000 is significantly higher than the state rate of 4.2 and the nationwide average of 4.9.
The death toll from asbestos in Rochester is linked to the city's industrial history. During the 20th century, Rochester was home to major companies such as:
These companies used asbestos materials in their facilities, resulting in many former workers developing mesothelioma, lung cancer and asbestosis. Due to the long latency period of these diseases, workers exposed to asbestos decades ago are still at risk of becoming ill.
Belluck & Fox's asbestos attorneys are committed to helping the Rochester community seek justice for asbestos exposure. We know which job sites in the city used asbestos and which companies supplied the asbestos. If you've been diagnosed with mesothelioma or another asbestos disease, our mesothelioma lawyers will help you demand compensation to pay for medical bills and secure your family's future.
Schedule a Free Case Review with Our Experienced N.Y. Asbestos Attorneys
Patients with mesothelioma are victims of the asbestos industry. Companies knew since the 1930s that asbestos was harming workers, but they failed to provide warnings or enact protections. As a result of their negligence, 10,000 to 12,000 Americans continue to die each year from asbestos diseases.
It is not too late to hold the asbestos companies accountable. We can help you file a lawsuit to recover payment for medical bills, lost wages, pain and suffering, and other damages caused by your asbestos disease. We can also file claims with asbestos trust funds, workers' compensation, and Social Security disability, as well as secure VA benefits for veterans.
When you hire Belluck & Fox, you receive more than legal services. You get the full support of one of the nation's top-rated mesothelioma law firms, with extensive experience, vast resources and a national reputation for excellence. To get started, please contact us for a free consultation or you can visit our New York office and other locations in Rochester, Woodstock and Albany today.
Sources: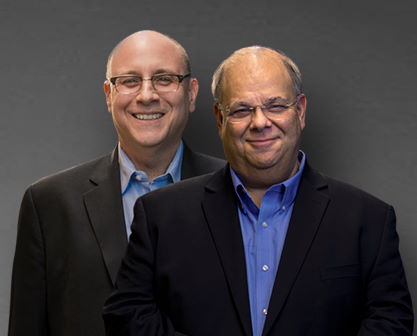 We put clients first. If you have been diagnosed with mesothelioma or lung cancer, we are here to help.
Call (877) 412-7449