Genesee Brewing Company in Rochester, NY
Did you work at Genesee Brewing Company in Rochester, NY? Diagnosed with Mesothelioma or Lung Cancer?
You may be entitled to receive compensation. Mesothelioma and lung cancer victims & their families have been awarded over $1 million+ from easy access to funds. Call us today to apply.
Over the past 20 years, we've helped 1,000s of families claim the compensation they deserve with no upfront costs to them.
Founded in 1878, the Genesee Brewing Company is the oldest brewery in New York. Located on Cataract Street along the Genesee River, the brewery makes the Genesee line of beers, a wide range of private label beers and Seagram's wine coolers.
Past asbestos use at the Genesee Brewing Company may have caused former workers to develop mesothelioma, lung cancer and asbestosis.
Until the 1980s, brewing facilities were high-risk environments for asbestos exposure. Asbestos was used in,
Brewery filters
Thermal system insulation
Building materials
The nationally respected attorneys at Belluck & Fox have successfully represented Genesee Brewing Company employees who were exposed to asbestos at work.
Our lawyers know where asbestos was used at the brewery and who should be held accountable for a worker's exposure.
If you or a family member worked at Genesee Brewing Company and have been diagnosed with an asbestos disease, you may be entitled to compensation.
Contact our experienced New York mesothelioma attorneys at Belluck & Fox to discuss your case. Over the past 25 years, we have recovered more than $1 billion in compensation for our asbestos clients.
Schedule a free consultation now.
Asbestos Exposure at Genesee Brewing Company
Workers at Genesee Brewing Company were exposed to asbestos in a number of ways. Asbestos was present in a wide range of equipment and materials found at the brewery, including:
Thermal System Equipment
Steam boilers are an integral piece of brewery equipment and serve multiple functions.
In the brewing process, boilers heat water to specific temperatures so that beer ingredients react in a certain way and create the desired flavor.
Boiler steam is also used to sterilize and sanitize beer-making tools and equipment, clean kegs and to provide building heat.

Connected to boilers is a network of pumps, pipes, tanks and valves that transport steam and hot water to where they are needed in the facility.
Boiler feedwater needs to be heated before entering the boiler to prevent thermal shock. It is preheated in the feedwater tank and sent to the boiler by way of feedwater pumps and a feedwater valve. Steam and hot water leave the boiler and return through a system of pipes, pumps and valves.
This type of equipment requires insulation to maintain thermal efficiency and protect workers from high temperatures.
In the past, asbestos insulation covered boilers on the inside, and asbestos refractory was used in the combustion chamber. Pipes, pumps, valves and tanks were insulated with exterior asbestos insulation.
In addition, pumps and valves had asbestos gaskets and packing material. Asbestos gaskets were also used on flanges.
Brewery workers removed thermal system insulation to access equipment for inspection, maintenance and repairs. When they did, asbestos fibers were disturbed and became airborne.
Removing and replacing asbestos gaskets and packing material also created airborne fibers. Workers who inhaled and ingested asbestos fibers are at risk of developing serious asbestos diseases.
But asbestos fibers can float long distances. Even workers who did not directly handle asbestos materials could have been exposed. This includes maintenance staff, production workers and office workers.
Asbestos Beer Filters
Breweries used asbestos filters until at least 1980. First developed in the 1900s, these filters were made from cotton fibers mixed with asbestos.
They were considered ideal for filtering beer because they let beer through while keeping out impurities. Breweries extensively filter beer in order to remove sediments and microorganisms.
Large breweries used hundreds of asbestos filters per day. Handling the filters released asbestos fibers into the air that unprotected workers inhaled and ingested.
Building Materials
Similar to other industrial facilities at the time, breweries during the 20th century used many types of asbestos-containing building materials such as:
Flooring tile
Wall and ceiling plaster
Roofing materials
Cement
Wallboard
Spray-on fireproofing
Brake pads and linings on assembly line equipment
Paper products
Electrical equipment
Fire dampers and service ducts in HVAC systems
Our experienced mesothelioma lawyers have complete records of where asbestos was used at Genesee Brewing Company.
If you worked at the brewery and have been diagnosed with an asbestos illness, we can review your work history to determine when, where and how you were exposed to the toxic carcinogen.
Genesee Brewing Asbestos Trust Fund Claims
Genesee Brewing Company workers diagnosed with mesothelioma or another asbestos disease may be eligible to file claims for compensation through asbestos trust funds.
There is currently more than $30 billion in trust funds for victims of asbestos diseases.
To qualify for compensation, claimants must provide evidence of their work-related asbestos exposure and medical documentation of their diagnoses.
The DII Asbestos Trust lists the Genesee Brewing Company in Rochester as a company with asbestos exposure. DII contains the liabilities of Halliburton Company and its subsidiaries.
Asbestos products listed in the trust include:
Compressors
Pumps
Turbines
Fiber coating
Millboard
Fire brick
Refractory
While it is possible to file a trust claim without attorney assistance, it is recommended that you get help from an asbestos lawyer with experience filing these types of claims.
Our lawyers have filed thousands of asbestos trust fund claims on behalf of our clients. We can identify all asbestos trusts that you qualify for, gather and submit necessary paperwork and represent you if your claim is denied.
History of Genesee Brewing
1857: Charles Rau starts Reisky & Spies brewery near the High Falls of the Genesee River.
1858: The brewery is renamed the Genesee Brewing Company.
1932: Brewer Louis Wehle purchases the brewery following Prohibition. The business remained in the family for 67 years.
2009: Genesee becomes part of North American Breweries. The Genesee line of beers includes Genesee, Genny Light and Genesee Cream Ale.
2018: Nearly $50 million in renovations at the brewery are completed. Upgrades include a state-of-the-art brew house, a high-efficiency mash filter, and a 13,000-square foot cold block with new fermenters.
Our Top-Rated Rochester Mesothelioma Lawyers Fight for You
If you or someone you love worked at Genesee Brewing Company and is suffering from an asbestos disease, you need to know your legal rights.
Our top-rated mesothelioma law firm has two decades of experience successfully representing clients who were harmed by asbestos exposure.
Contact us for a free consultation to discuss your eligibility for compensation.
Driving Direction From Genesee Brewing Company to Belluck & Fox
Sources:
Other Asbestos Companies in New York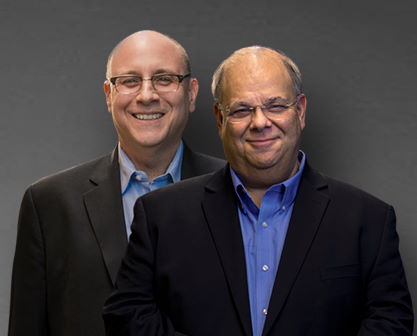 We put clients first. If you have been diagnosed with mesothelioma or lung cancer, we are here to help.
Call (877) 412-7449