Beech Nut
Did you work at Beech Nut? Diagnosed with Mesothelioma or Lung Cancer?
You may be entitled to receive compensation. Mesothelioma and lung cancer victims & their families have been awarded over $1 million+ from easy access to funds. Call us today to apply.
Over the past 20 years, we've helped 1,000s of families claim the compensation they deserve with no upfront costs to them.
Photo Credits
Author: Russ Nelson
Licensed under creative commons
History of Beech-Nut
Canajoharie is a small town of just over 3,500 located south of the Mohawk River and bordered by the Erie Canal in Montgomery County, New York. Beech-Nut, the current well-known producer of baby food, was founded here in 1891. For over a century, the company employed more people than any business in the area.
Beech-Nut was formed by two friends and their brothers. Over its first several years of operation the company produced bacon and ham and did quite well. David and John Zieley sold their shares to the Lipe brothers, Raymond and Walter, a year after the company was formed. By the end of the 19th  century the company was incorporated and renamed the Beech-Nut Packing Company.
The company's engineering team developed the original vacuum jar that included a top and gasket to seal the jar and keep it intact during shipping. This design became the industry standard, and Beech-Nut expanded its line of products over the next 25 years.
In addition to baby food, one of its main products, it made a variety of foods and candies, including spaghetti, marmalade, mustard, coffee, and chewing gum. The part of the company that sold only baby food was divested in 1973 to a group of investors. The plant was relocated in 2011 to the nearby town of Florida, New York.
Beech-Nut and Asbestos
Asbestos was also used as an insulating material on equipment and piping, including boilers, pumps, valves and ovens. As plant maintenance proceeded apace with growth of the industry at Beech-Nut, many workers were unknowingly exposed to particles of asbestos fiber. The companies that sold asbestos products to Beech-Nut never provided warnings of its dangers.
Boilers break down and need regular maintenance to operate. Boiler mechanics and maintenance personnel would disturb asbestos during this work. Since asbestos was used in gaskets and rope packing in pipes and valves, pipe-fitters and maintenance crews would also disturb this material. Ovens lined with asbestos would be repaired or replaced. These materials made of asbestos are friable and when manipulated are inhaled into the lungs.
All workers in the vicinity, no matter what their position, were likely exposed when asbestos-containing equipment or products were manipulated. Family members of workers may have also been exposed to asbestos fibers through take-home exposure.
Asbestos is not banned in the U.S. and is still used under some circumstances. It was used more widely prior to 1990, but many workers only develop disease after a latency period of 15-60 years. Anyone who worked at any time at Beech-Nut Canajoharie may be at-risk of developing mesothelioma, asbestosis diagnosis or asbestos lung cancer.
Mesothelioma, a cancer of the outside lining of the lung, is exclusively associated with asbestos exposure. It can also occur in the thin tissue that lines the heart or abdomen if the fibers are inadvertently swallowed. Treatments can control symptoms such as shortness of breath and pain but the disease is almost always fatal.
If you worked at Beech-Nut and are now experiencing difficulty breathing, tell your doctor that you may have been exposed to asbestos.
What to Do If You Were Diagnosed with Mesothelioma
Belluck & Fox, LLP has years of experience representing victims of mesothelioma and lung cancer. The top New York mesothelioma lawyers at Belluck & Fox, LLP are nationally known who have won millions of dollars for their clients.
We have represented workers from the Beech-Nut plant and have done the research on the facilities and products at Beech-Nut. We know the products in use at the time of your employment through which you may have been exposed to asbestos. Visit our Woodstock and New York City office locations now.
Contact Belluck & Fox, LLP today for a free consultation.
Other Asbestos Companies in New York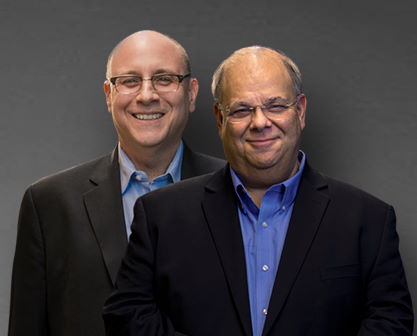 We put clients first. If you have been diagnosed with mesothelioma or lung cancer, we are here to help.
Call (877) 412-7449