C.E. Thurston & Sons
Did you work at C.E. Thurston & Sons? Diagnosed with Mesothelioma or Lung Cancer?
You may be entitled to receive compensation. Mesothelioma and lung cancer victims & their families have been awarded over $1 million+ from easy access to funds. Call us today to apply.
Over the past 20 years, we've helped 1,000s of families claim the compensation they deserve with no upfront costs to them.
C.E. Thurston & Sons built its business on providing insulated products and services for extreme temperature environments. The company operated under commercial, industrial, and marine contracts, which often included the sale, installation, repair, maintenance, or removal of equipment that contained asbestos materials.
Although the company did not manufacture asbestos-containing products, it failed to warn workers of the danger of handling such products that were regularly used in its operations.
Asbestos exposure can cause mesothelioma, lung cancer, asbestosis, and other serious respiratory diseases. Workers who were exposed to microscopic asbestos fibers decades ago continue to be diagnosed with these life-threatening diseases. C.E. Thurston & Sons faced numerous asbestos lawsuits before eventually filing for bankruptcy and forming the C.E. Thurston & Sons Inc. Asbestos Trust to pay current and future claims.
At Belluck & Fox, our knowledgeable and respected New York mesothelioma lawyers help former workers and their families pursue full and fair compensation for the harm they have suffered. Our nationally recognized law firm has secured over $1 billion for deserving clients through asbestos trust fund claims, negotiated settlements, and jury verdicts. Let us help you now.
Schedule a free case review today to learn about your legal rights. Our law firm does not charge any fees to begin work on your asbestos trust fund claim, and you only pay us if and when we secure compensation for you.
C.E. Thurston & Sons and Asbestos Exposure
Many workers were exposed to asbestos while working at C.E. Thurston & Sons job sites or with products and equipment the company distributed. C.E. Thurston & Sons have warned that asbestos-containing insulation and refractory materials were used in its projects at paper companies, power plants, oil companies, engineering companies, tobacco companies, chemical companies, hospitals, shipyards, and naval bases.
In particular, veterans and civilians who worked on U.S. Navy ships were put at risk of exposure. The C.E. Thurston & Sons Inc. Asbestos Trust warns that individuals may have been exposed to asbestos while working on the following ships:
USS Dupont (DD-941)
USS Vermillion (AKA-107/LKA-107)
USS San Diego (AFS-6)
USS Shasta (AE-6)
USS America (CVA-66)
USS Archerfish (SSN-678)
USS Arlington (AGMR-2)
USS Batfish (SSN-681)
USS Blandy (DD-943)
USS Coral Sea (CVA-43)
USS Enterprise (CVN-65)
USS Forrestal (CVA-59)
USS Franklin D. Roosevelt (CV-42)
USS Houston (SSN-713)
USS Independence (CV-62)
USS Intrepid (CV-11)
USS Iowa (BB-61)
USS John Marshall (SSB-611)
USS Lafayette (SSBN-616)
USS Lake Champlain (CV-39)
USS Missouri (BB-63)
USS Noa (DD-841)
USS Randolph (CV-15)
USS Saipan (CVL-48)
USS Scorpion (SSN-589)
USS Skate (SSN-578)
USS Tutilla (ARG-4)
USS Valley Forge (LPH-8)
USS William v. Pratt (DLG-13)
USS Boxer (LPH-4)
USS El Paso (LKA-117)
USS Skipjack (SSN-585)
USS South Carolina (DLGN-37/CGN-37)
SS San Antonio (tanker)
USS Arneb (LKA-56)
USS Aucilla (AO-56)
USS Fort Mandan (LSD-21)
USS Neosho (AO-143)
USS New (DD-818)
USS Opportune (ARS-41)
USS Henry Clay (SSBN 625)
USS James K Polk (SSBN-645)
USS John C. Calhoun
USS Midway (CV 41)
USS Laffey (DD-724)
USS Rich (DD-820)
USS Watts (DD-567)
USS Alcor (AK-259)
USS Hank (DD-702)
USS Leyte (CV/CVA/CVS-32)
USS Adirondack (AGC-15)
USS Wisconsin (BB-64)
USS Calcaterra (DE-390)
USS Donner (LSD-20)
USS Tidewater (AD-31)
USS Hunley (AS-31)
Like many profit-driven companies at the time, C.E. Thurston & Sons knew about the dangers of asbestos but failed to warn veterans and civilians of the dire health effects. If you worked for C.E. Thurston & Sons or served on a ship with its equipment and have been diagnosed with mesothelioma or another asbestos-related disease, you need to speak with our knowledgeable attorneys today.
Our team can review your work history, service history, and medical records to discuss your right to compensation.
Contact us today for a free consultation.
History of C.E. Thurston & Sons
C.E. Thurston Sr. founded his small family business in 1919 when he began representing some local mechanical packing manufacturers in Virginia. Thurston soon expanded his business by adding services such as insulation and refractory contracting. It 1949, the company was incorporated as C. E. Thurston & Sons, Inc., headquartered in Norfolk, Va.
The company never produced asbestos materials or mined the dangerous mineral. However, the business regularly used, distributed, repaired, maintained, and removed asbestos insulation products, putting its workers and anyone else in the vicinity at risk of exposure.
As the dangers of asbestos exposure gained public attention, C.E. Thurston & Sons eventually halted sales and services related to asbestos materials in the late 1970s. But the move did nothing to protect the many individuals who had already been exposed to the deadly mineral.
As asbestos lawsuits mounted, C.E. Thurston & Sons tried to keep up by settling the personal injury claims. However, in 1985, it joined more than 30 other asbestos companies and 16 insurers to create the Agreement Concerning Asbestos-Related Claims, known as the "Wellington Agreement." This agreement formed the Asbestos Claims Facility (ACF) to handle and pay out current and future asbestos personal injury claims.
Two years later, some of the companies and insurers withdrew from the ACF, leading to the establishment of a new entity known as the Center for Claims Resolution Inc. (CCR). This new claims resolution mechanism, formed under the 1988 Producer Agreement Concerning Center for Claims Resolution, handled outstanding Wellington Agreement insurance provisions and new asbestos personal injury claims. The CCR operated until July 2001.
After the CCR's cessation, C.E. Thurston & Sons once again worked to settle asbestos-related personal injury claims on its own. The company negotiated countless asbestos settlements with both individuals and groups of claimants.
In August 2003, the company filed for bankruptcy. As part of the company's reorganization plan, the C.E. Thurston & Sons Inc. Asbestos Trust was created in 2006 to pay current and future asbestos-related personal injury claims.
Now that the company has emerged from bankruptcy, it continues to operate as a contractor in the insulation and cold storage industries. It also offers asbestos abatement and lead abatement services.
Get the Legal Help You Need
If you or a family member has been diagnosed with mesothelioma or another asbestos-related disease, do not hesitate to seek legal advice about your right to compensation. Although asbestos bankruptcy trusts are set up specifically to pay victims like you, the claims process is complicated and requires extensive documentation. Our experienced attorneys can help.
Schedule a free consultation with the compassionate legal team at Belluck & Fox today. Our attorneys can meet with you in your home to review your medical records and discuss your work history. We will explain what you can expect from the claims process and go over all your options for pursuing the compensation you deserve.
Other Asbestos Companies in New York
Sources: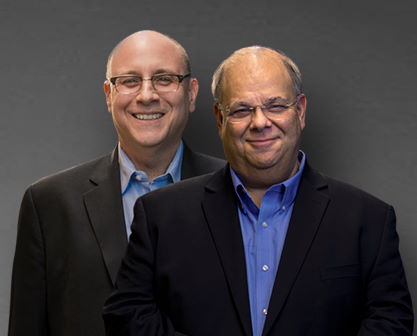 We put clients first. If you have been diagnosed with mesothelioma or lung cancer, we are here to help.
Call (877) 412-7449