Bausch Lomb
Did you work at Bausch Lomb? Diagnosed with Mesothelioma or Lung Cancer?
You may be entitled to receive compensation. Mesothelioma and lung cancer victims & their families have been awarded over $1 million+ from easy access to funds. Call us today to apply.
Over the past 20 years, we've helped 1,000s of families claim the compensation they deserve with no upfront costs to them.
Photo Credits
Author: Jason Petralla
Licensed under creative commons
Bausch and Lomb, located in Rochester, New York, supplies eye products, including contact lenses. The company is one of the sites in New York where employees may have been exposed to asbestos during the course of their work.
Founded in 1853 in Rochester, NY, by two German immigrants, Bausch and Lomb became a public company listed on the New York Stock Exchange. It was acquired in 2007 by Warburg Pincus PLC. In May 2013, it was acquired by Valeant. The company employs 13,000 people in 36 countries.
Creating monocles, then moving to rubber eyeglass frames, the company moved to manufacturing microscopes in 1876. This led to manufacturing other precision vision products, including photographic lenses, eyeglass lenses, binoculars, and telescopes. Working with the Zeiss Corporation in Germany, Bausch and Lomb produced optical lenses. By the end of the 19th century, the company was manufacturing a large range of optical products.
Lenses from Molten Glass
At the beginning of the new century, Bausch and Lomb developed a process to create a lens directly by casting molten glass, significantly streamlining the manufacturing technique. A research department was formed to develop products. A joint venture with the supplier, Saegmuller, resulted in a commission to manufacture high-precision lenses for optical measurement for the U.S. government.
During the First and Second World Wars, optical instruments broadened the company's range of products. These items included binocular telescopes, searchlight mirrors, torpedo tube sites, and target finders. The import of optical glass and instrument from Germany came to a halt in World War I. Bausch and Lomb developed Ray-Ban sunglasses for military pilots in 1936. Military products comprised 70 percent of the company's production line in the 1930s.
The Advent of Soft Contact Lenses
The company made contact lenses in 1971, made of Poly-HEMA, a softer product than the lenses available at the time. In the 1980s, the company restructured and sold off its core divisions, those that produced lenses. Contact lens production was emphasized, and company acquisitions resulted in a division for production of surgical products. Lord Rothschild bought the firm in 1998.
Bausch and Lomb maintains its company headquarters in Rochester, with research and development and production facilities worldwide. In August, Valeant Pharmaceuticals International acquired the company and announced it would be moving headquarters to New Jersey. Two-hundred workers were notified of job termination.
Rochester Locations And Asbestos
Currently, the Bausch and Lomb Factory in Rochester consists of three buildings, including a seven-story factory built in 1917 and a six-story factory built in 1918. During the manufacturing of the various optical products, asbestos was used in the equipment at this plant.
Pipefitters, millwrights, electricians, carpenters, and plant workers were exposed to asbestos. Asbestos is found in joint compounds and was used as insulation of any boiler or pipe that emitted high temperatures. Asbestos is found in acoustical plaster and tiles, adhesives, laboratory gloves and hoods, spackle, fire brick, Micarta and cement. Many products contain asbestos, and if you have worked in a manufacturing operation, you may have been exposed to a number of asbestos-containing materials.
Asbestos Exposure at Bausch and Lomb
Workers at Bausch and Lomb's lens-manufacturing facility were possibly exposed to dust that may have contained asbestos, according to testimony of Belluck & Fox, LLP clients who worked in the plant. The source of dust is believed to be the equipment as well as asbestos fireproofing material. The process for cleaning the glass molds on the assembly line required the spraying of compressed air, which stirred up existing dust.
Exposure may have been heightened when the fireproofing material on the ceiling was disturbed. This happened when new equipment was moved into the building and when the building was closed in 1976 to move the lens-manufacturing production to another building. The closure required all equipment connected to the assembly line, along with overhead pipes to be removed and placed in tractor trailers for the move to the new building.
Mesothelioma is a cancer caused only by exposure to asbestos. It grows from cells that line the lungs and chest cavity, as well as the abdomen. It is not associated in any way with smoking. The cancer constricts the lungs as it grows, making the lungs unable to expand. Many patients die within 12 months of diagnosis. Asbestos also causes lung cancer.
The Environmental Working Group Action Fund estimates 10,000 people die every year in the U.S. from diseases caused by asbestos. At least 60 countries have banned the use of asbestos. However, despite the evidence of the dangers of asbestos, the U.S. has no ban on the material. More than 1.3 million Americans are at-risk for asbestos-related disease, according to the American Journal of Respiratory and Critical Care Medicine.
What You Can Do if You Were Diagnosed with Mesothelioma
Our dedicated NYC mesothelioma attorneys from Belluck & Fox, LLP has represented clients who worked at Bausch and Lomb and is familiar with the plant layout and facilities. You can visit our New York Law office today. If you've been diagnosed with mesothelioma,  lung cancer caused by asbestos exposure, asbestosis, or any other asbestos-related disease, we'll happy to help you.
Belluck & Fox, LLP has over two decades of experience litigating asbestos-related claims. The firm works on a contingency basis in many cases, meaning you do not pay anything for representation until your case has been won.
Bausch & Lomb Vision Care
1400 Goodman St N,
Rochester, NY 14609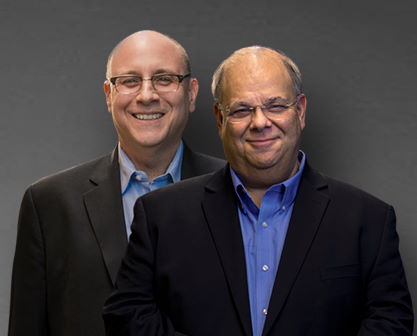 We put clients first. If you have been diagnosed with mesothelioma or lung cancer, we are here to help.
Call (877) 412-7449